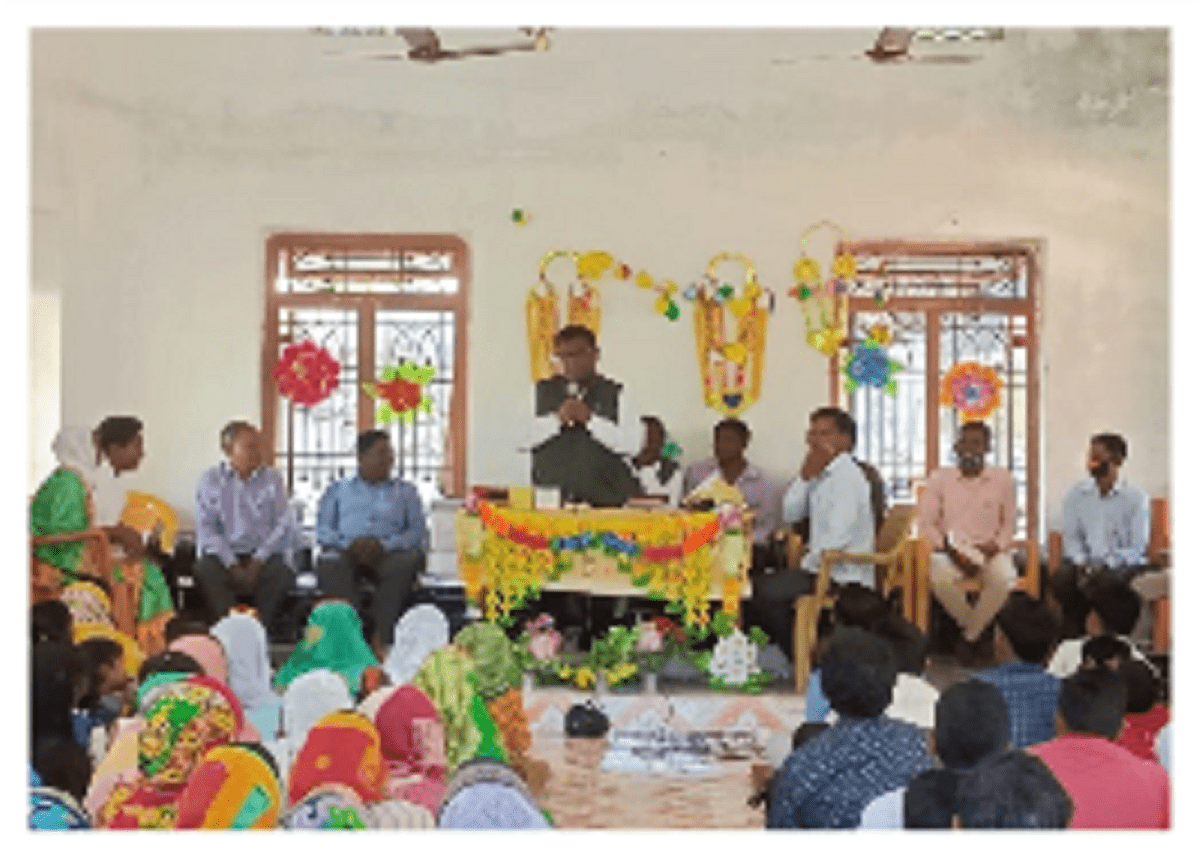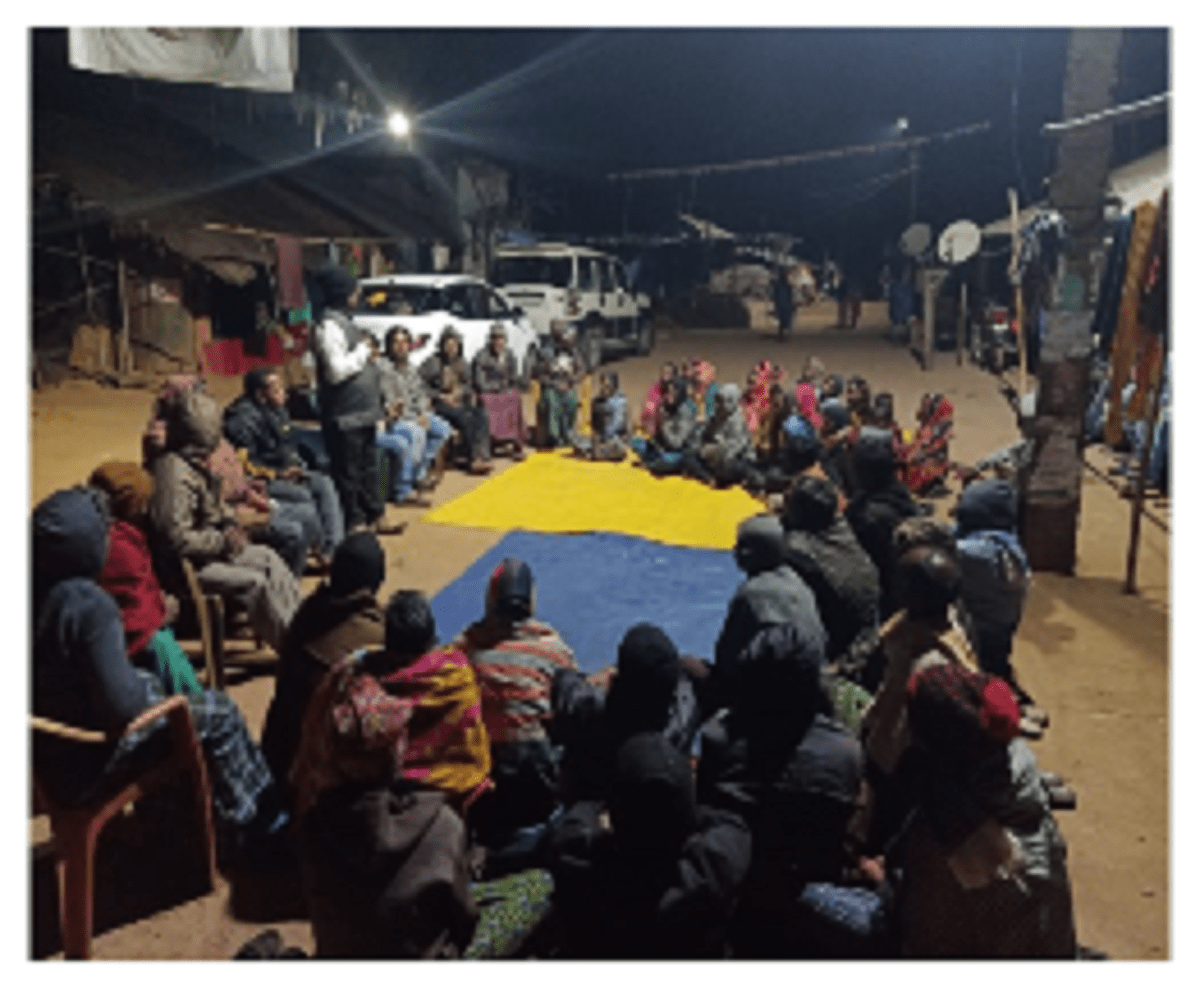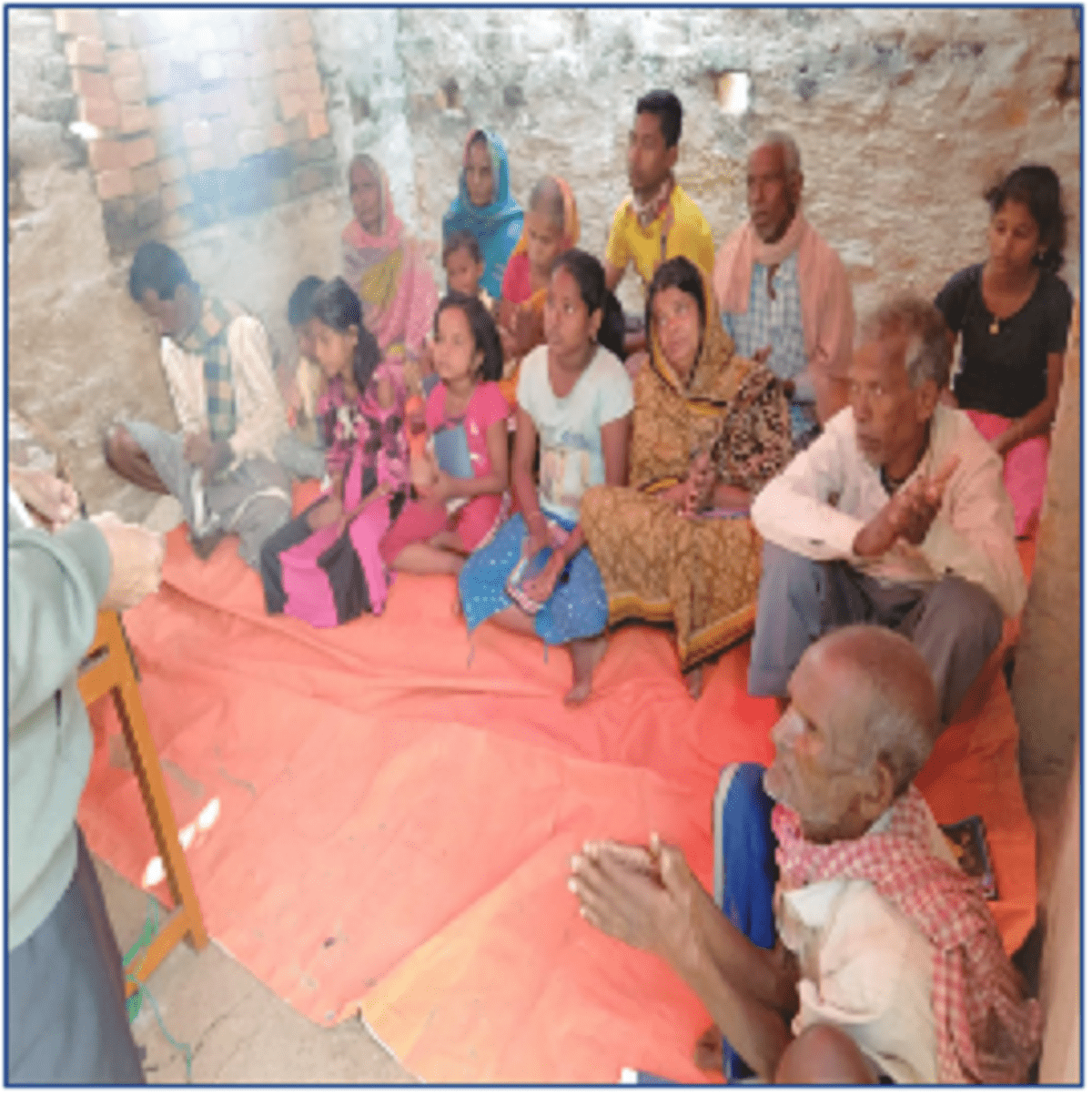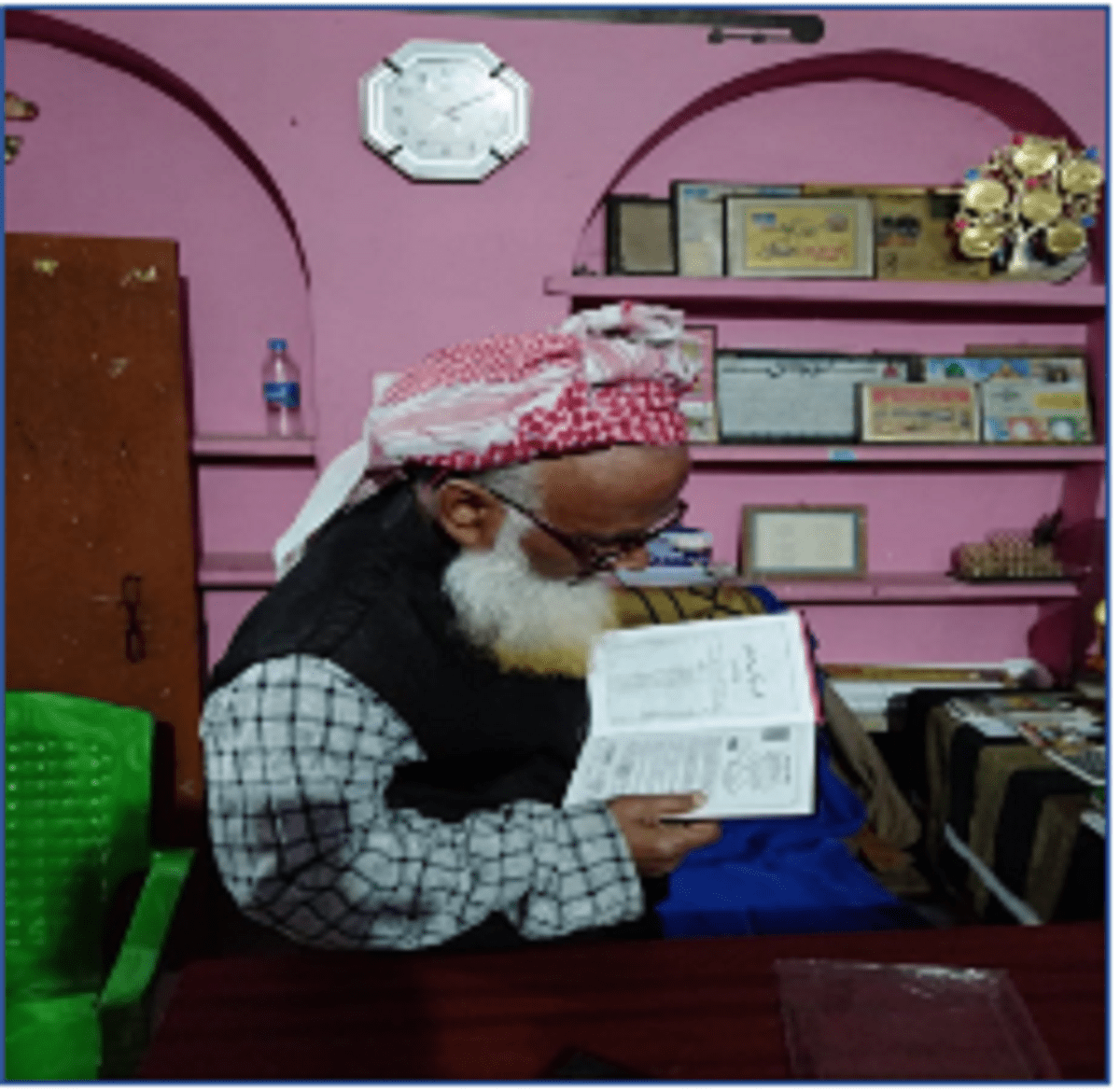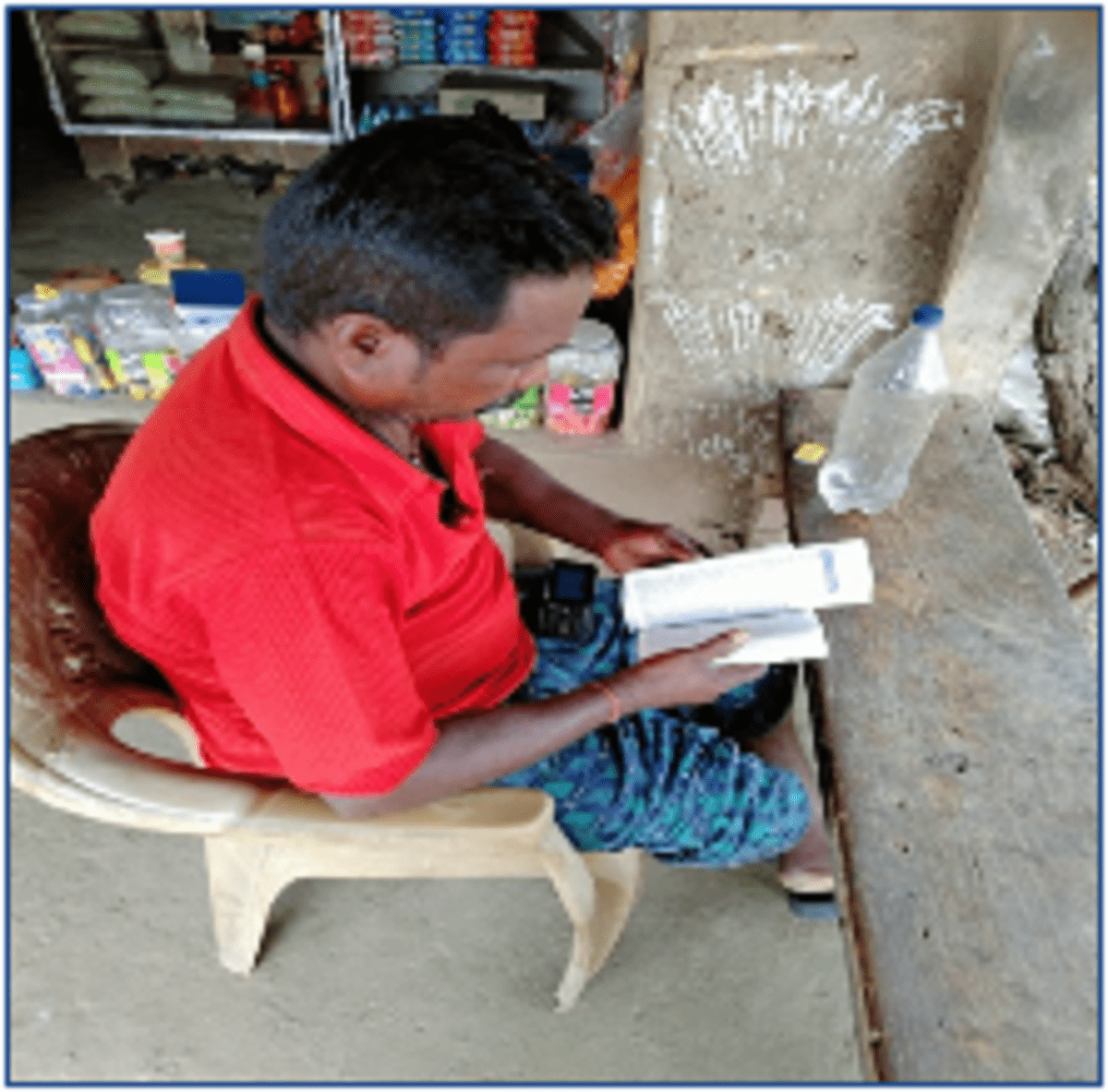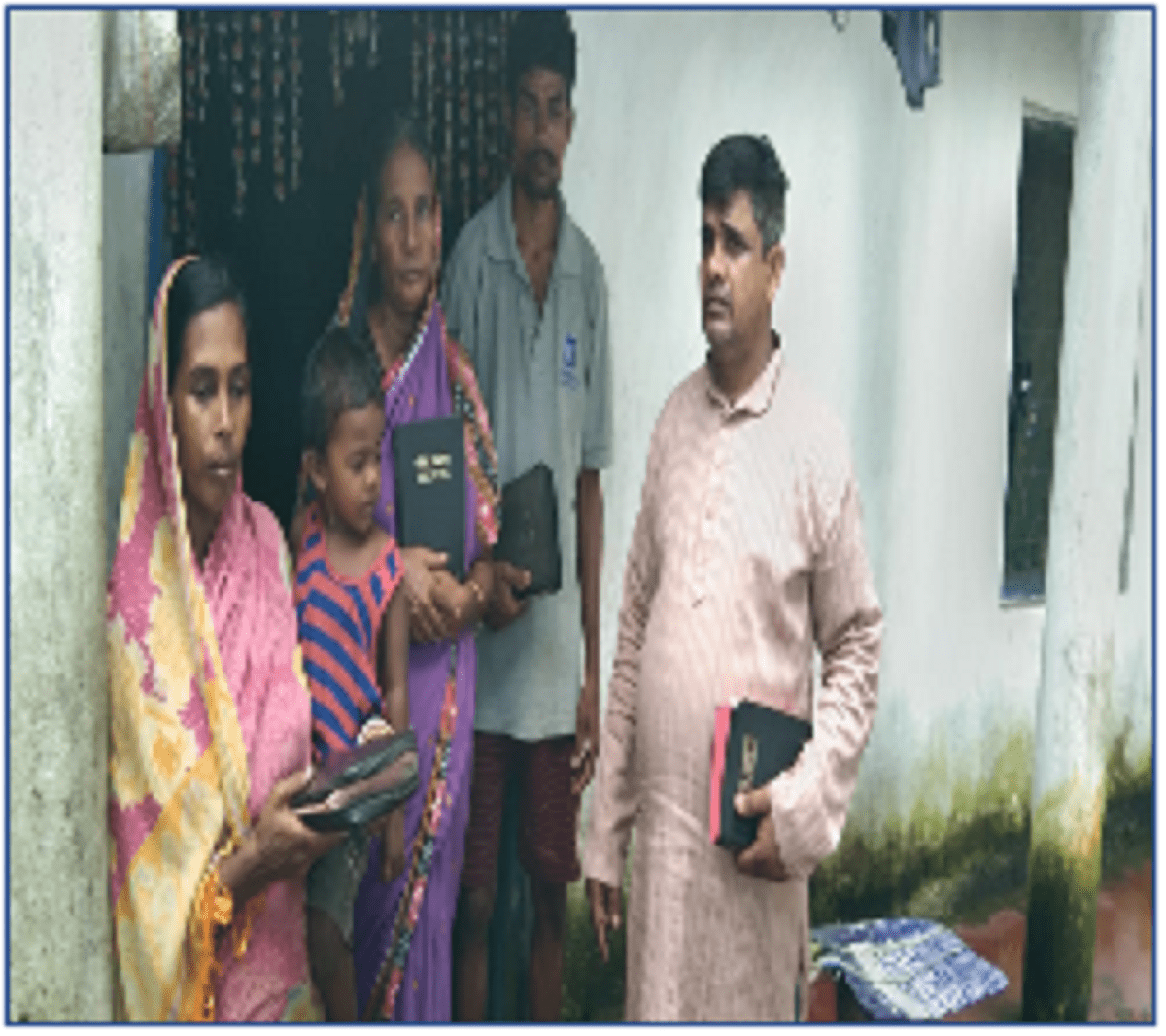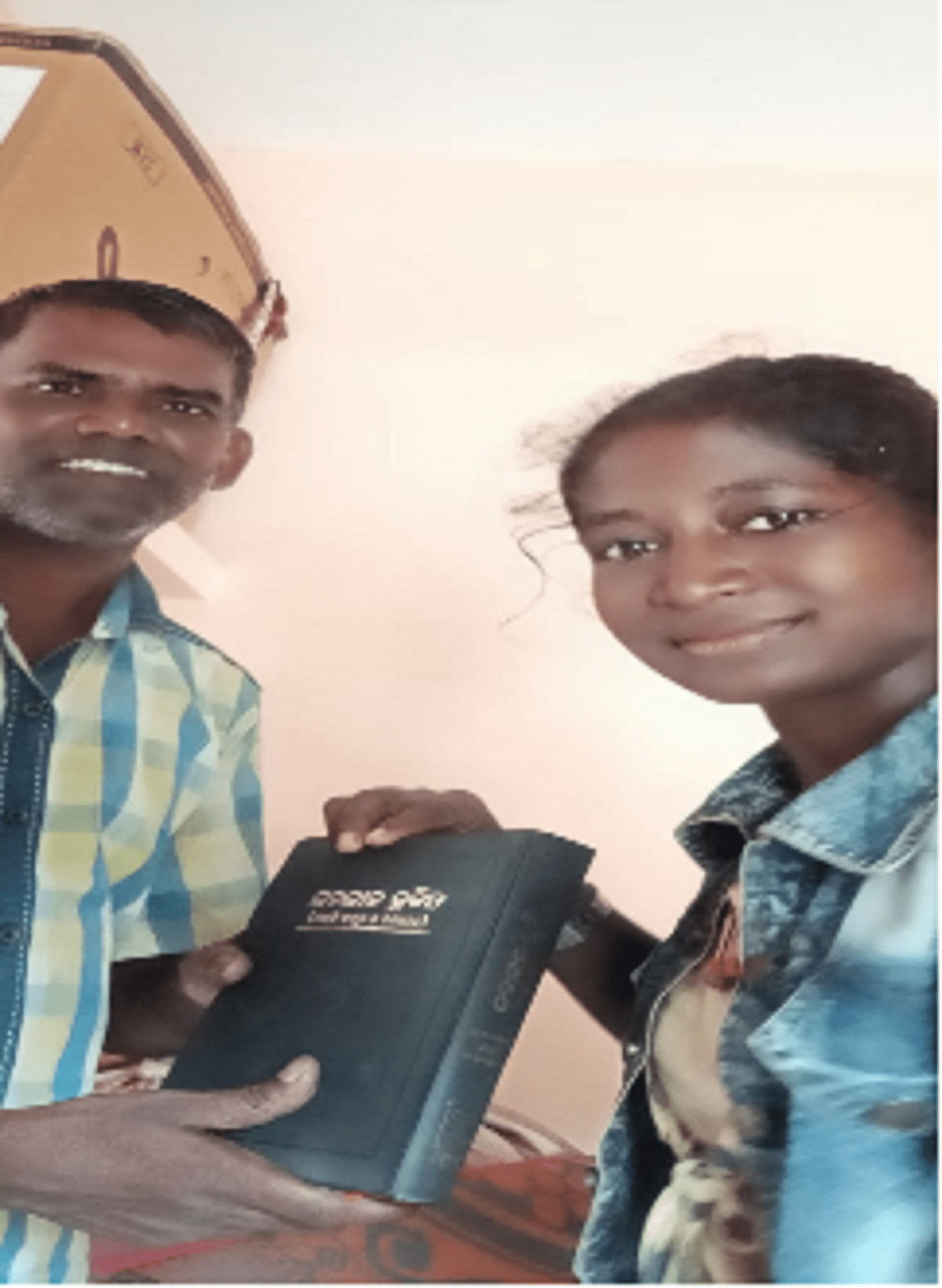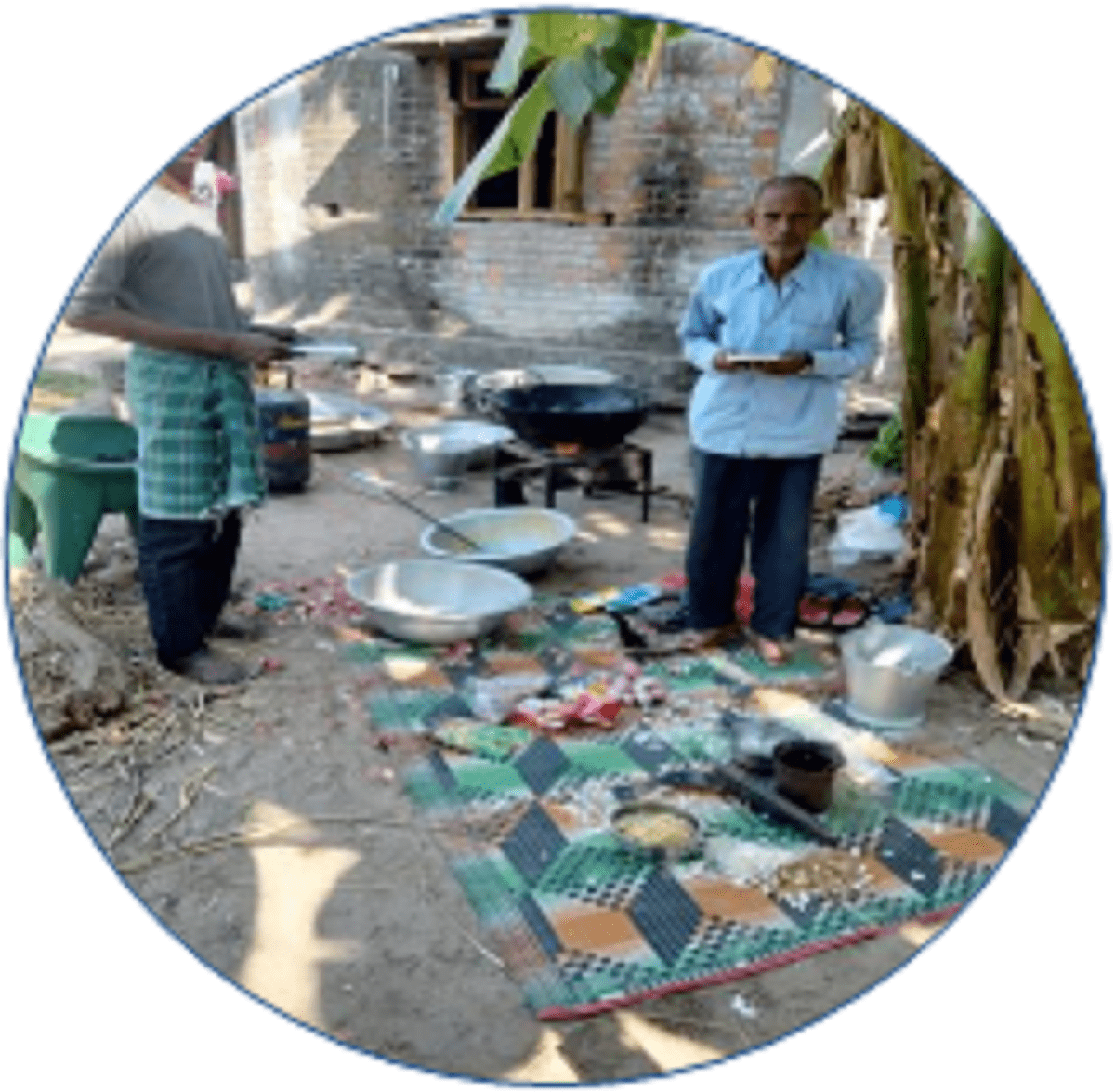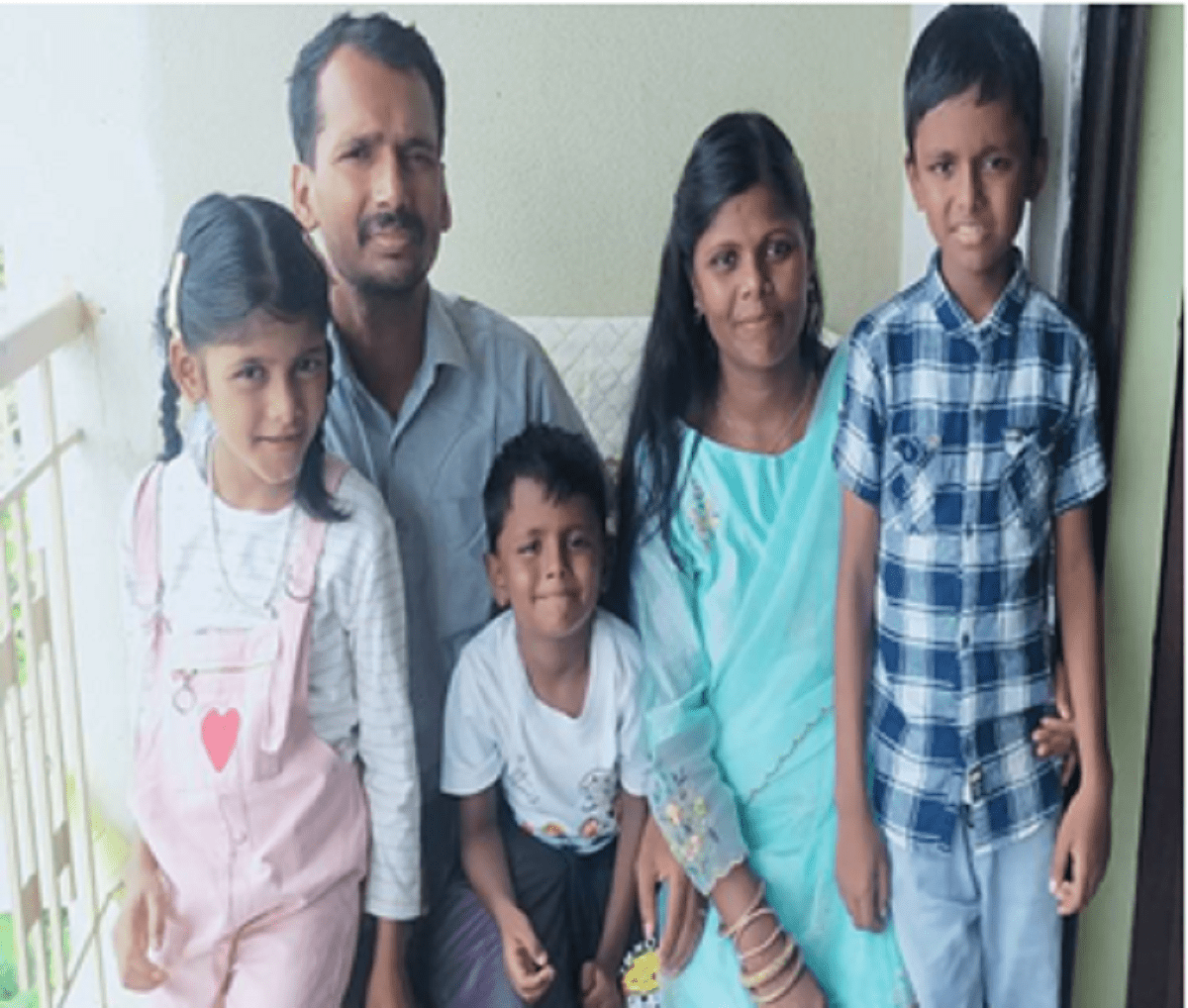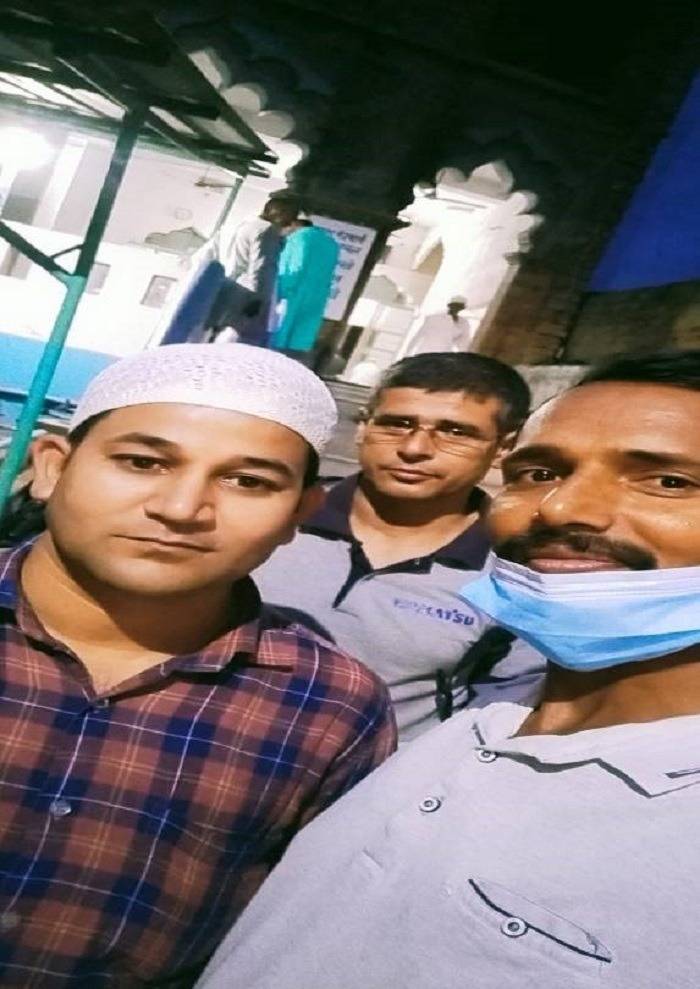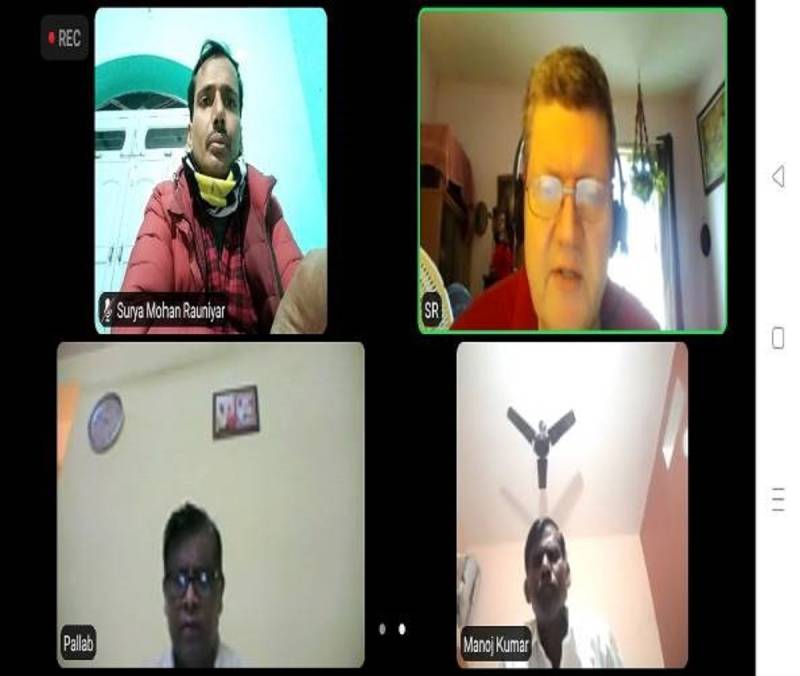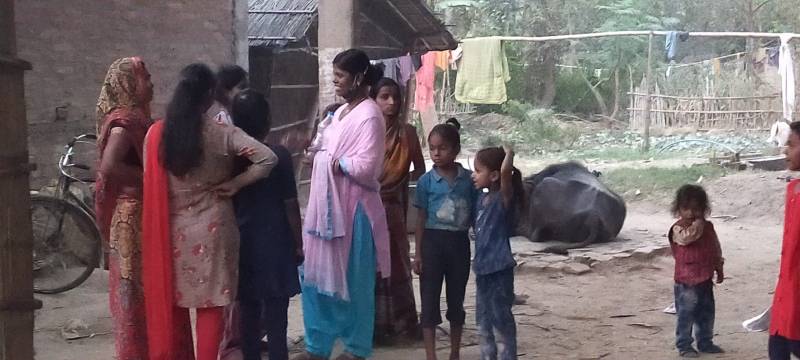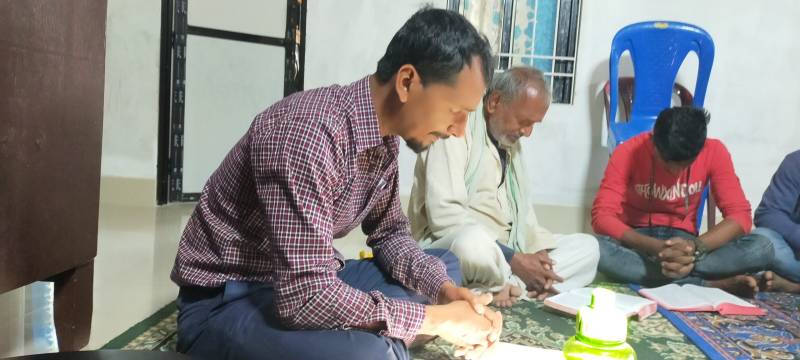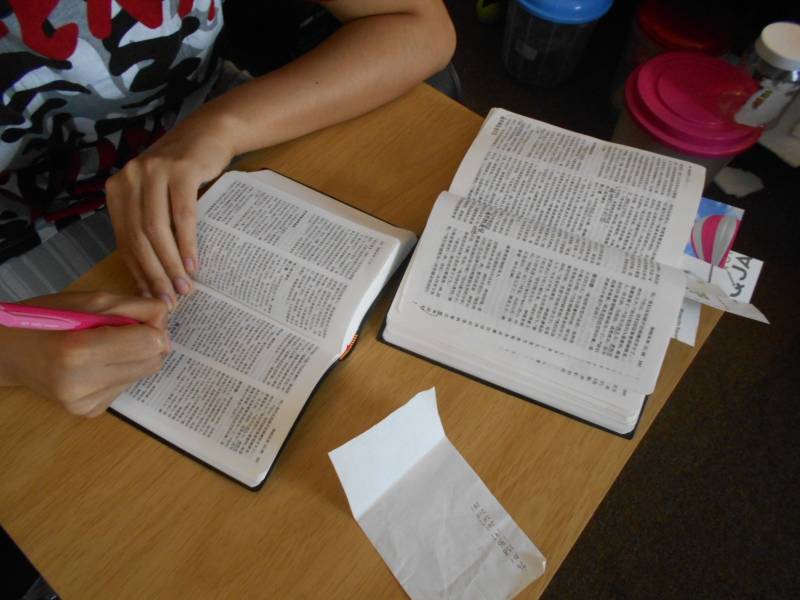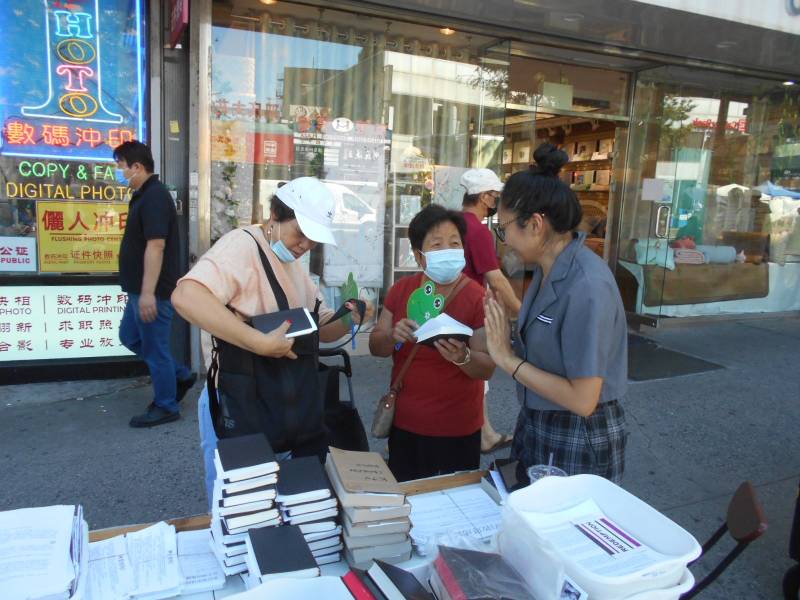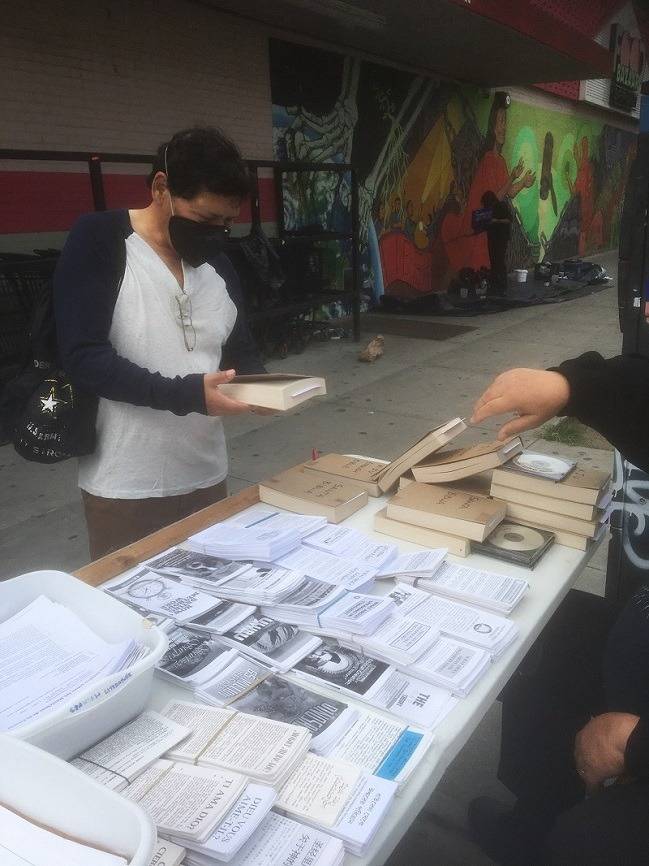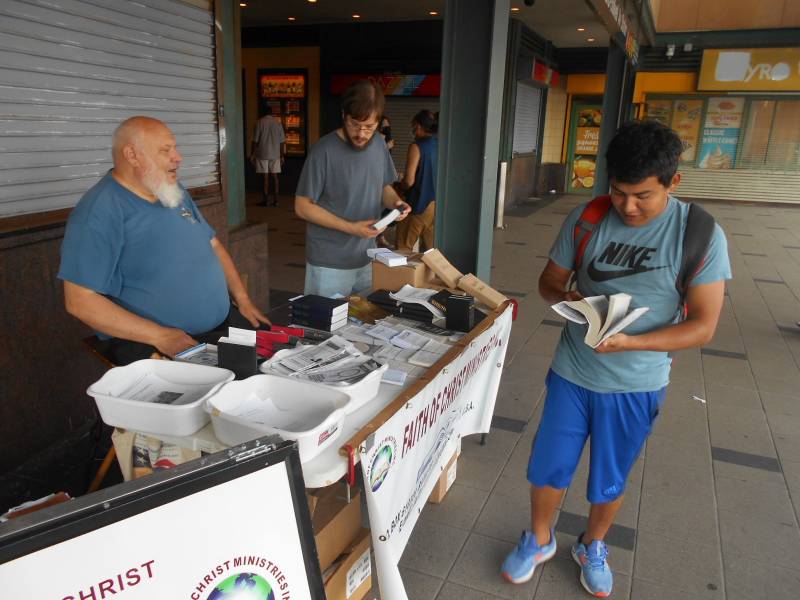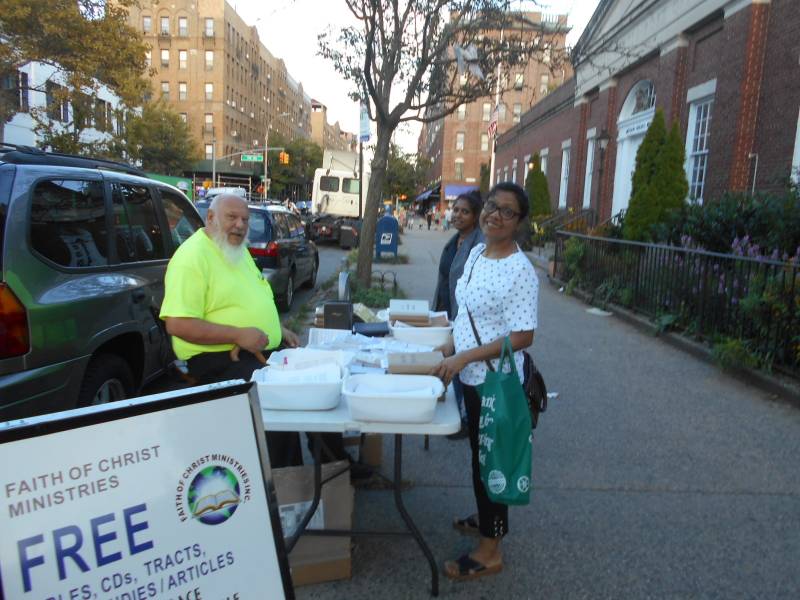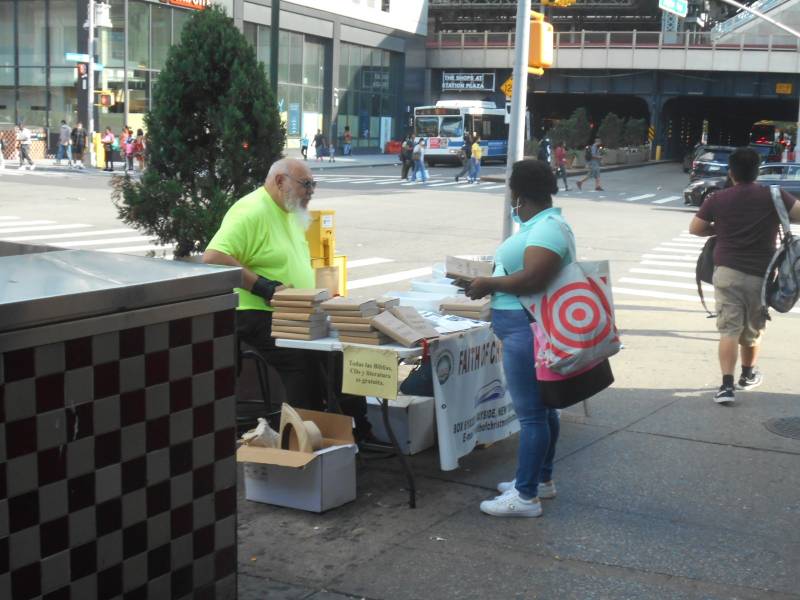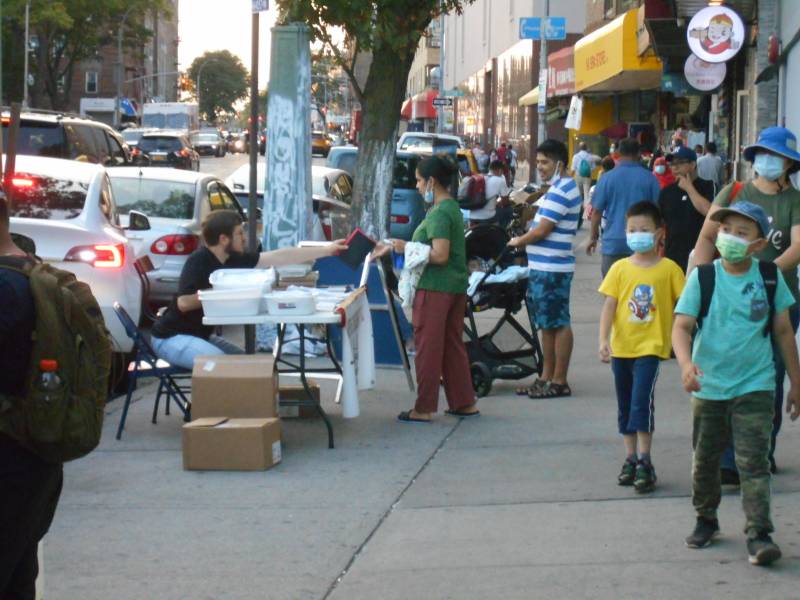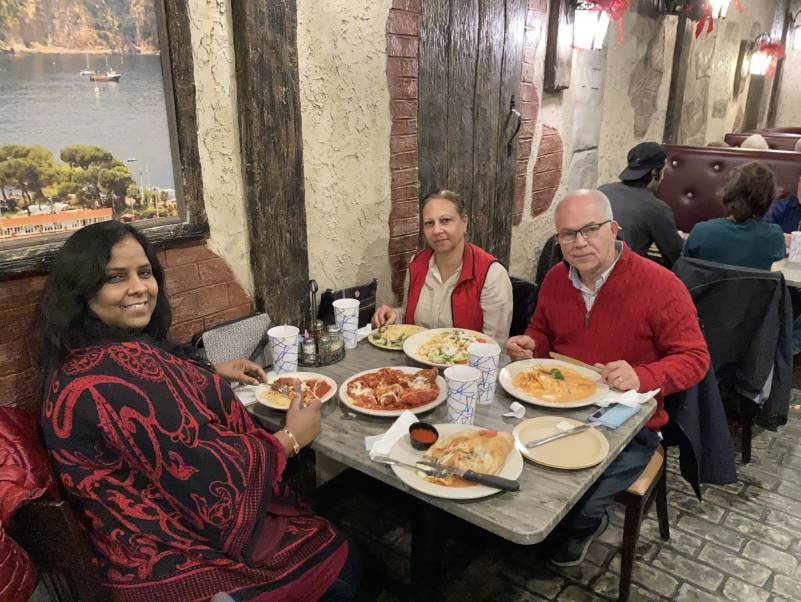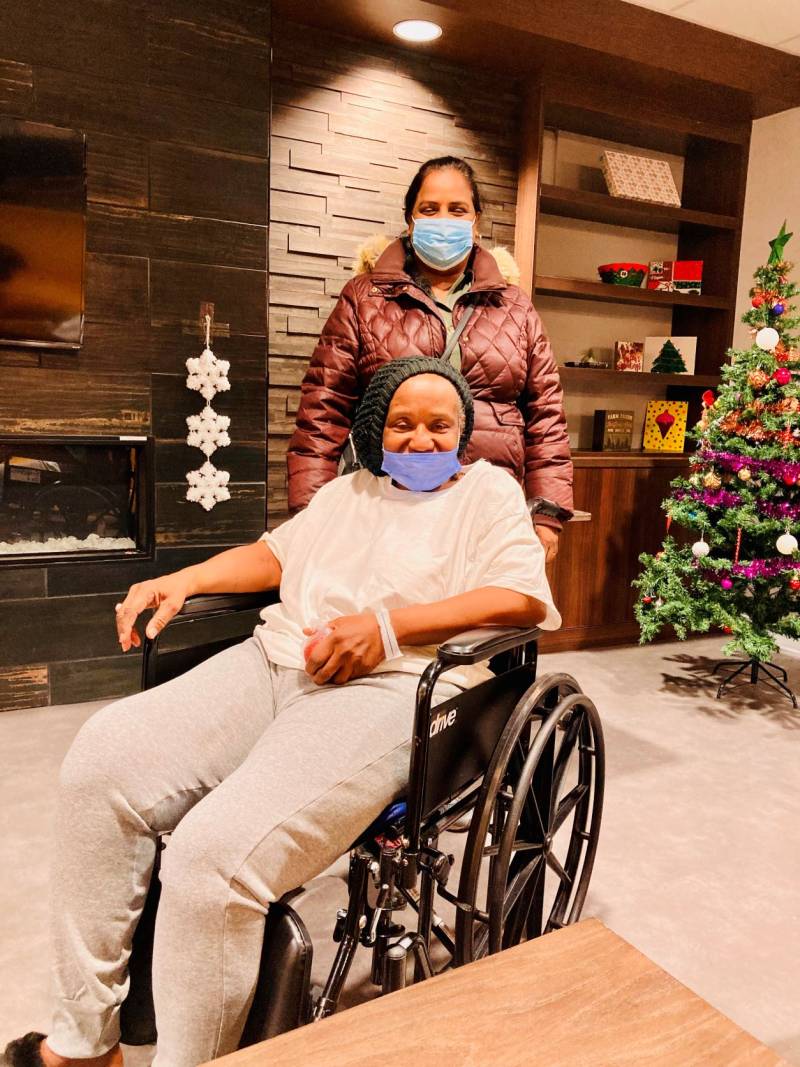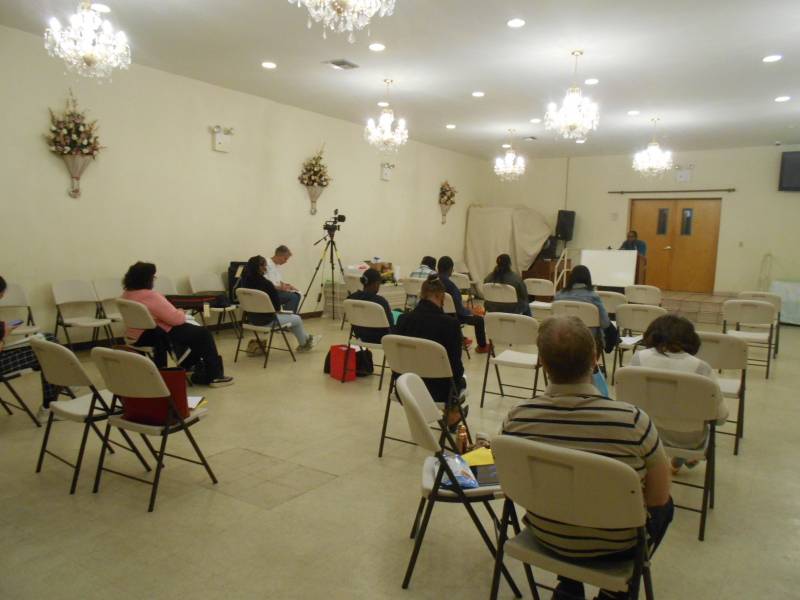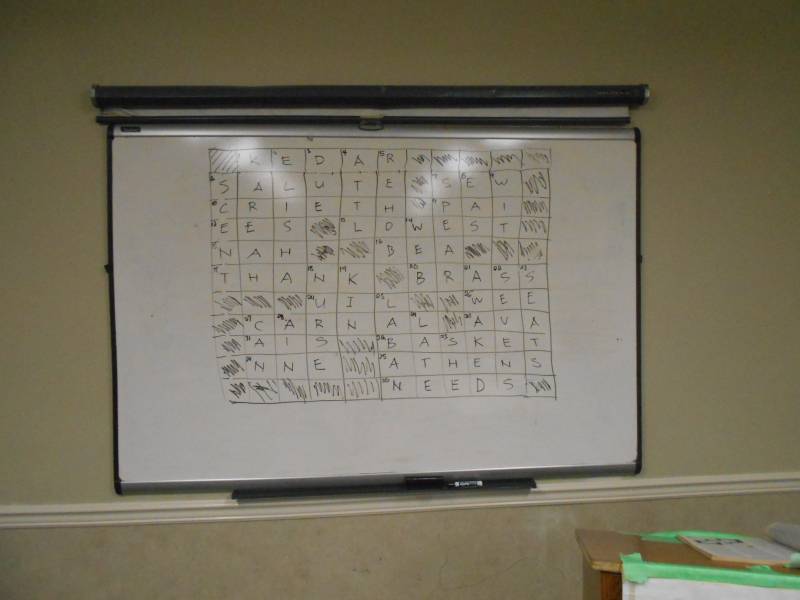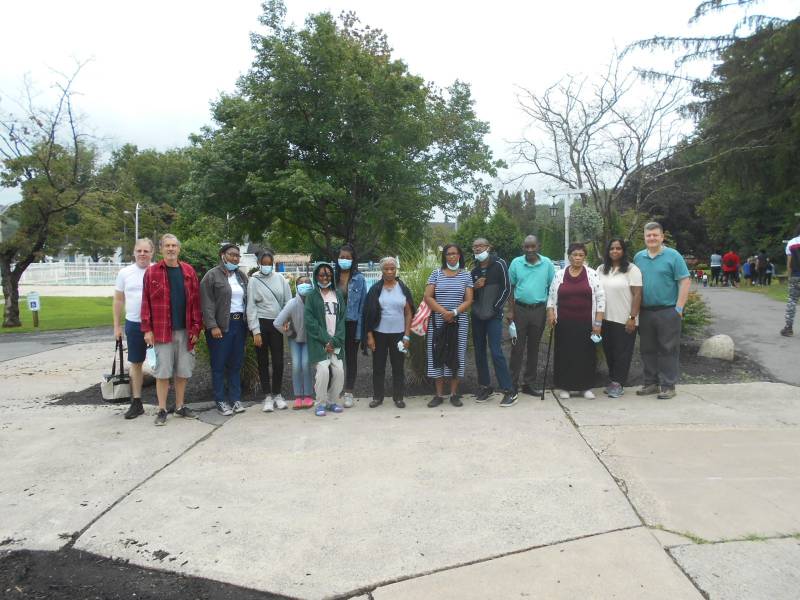 1 Pic
Pallab Lima gives a Bible study to a church group in Odisha, India.
2 Pic
Pallab Lima gives a Bible study to a group in a village of West Bengal at night during the summer.
3 Pic
Bible conference at a Baptist Church in West Bengal on Biblical Baptism.
4 Pic
New Bible study group at home of family with neighbors in a village in West Bengal.
5 Pic
Indian man in West Bengal reads a Bible in Urdu given by Pallab Lima and team.
6 Pic
A street store vendor reads a tract in Bengali given by Pallab Lima and his team.
7 Pic
A family near the border of West Bengal and Odisha receive Bibles from Pallab Lima and team.
8 Pic
Monoj (part time missionary with FOFCM) gives a Bible to a young woman in North Odisha.
11 Pic
Man in West Bengal with a Bengali Bible given to him from Pallab Lima and team.
12 Pic
Surya Mohan (full time missionary in Nepal and North Bihar, India, with his wife Kiran and three children.
13 Pic
Surya Mohan shares the gospel with an elderly
woman in north Bihar who recently lost her husband.
14 Pic
Surya Mohan with the woman's son (left) who became friends
with Surya Mohan and Rudra Hari (FOFCM volunteer – middle)
15 Pic
Surya Mohan helps to build a bathroom for one of his relatives in North Bihar.
16 Pic
FOFCM monthly Zoom Bible Conference and regular weekly
Sunday Bible study attendees from USA, India and Nepal.
17 Pic
Kiran, wife of Surya Mohan, speaks to Nepali women at a village about the gospel
18 Pic
Surya Mohan (left – FOFCM full time missionary in Nepal), his
father and others pray before studying the Bible.
30 Pic
Volunteer makes corrections to the Chinese CUV Bible in Chinese.
31 Pic
Carie, volunteer speaks with Chinese people interested in the Chinese
Bible being offered at a literature table in Flushing Main Street.
32 Pic
Literature Table at Junction Blvd. and 37th Avenue, Corona, Queens, NYC
33 Pic
Literature Table Coney Island
34 Pic
Literature Table 37th Ave. & 78th St. Jackson Heights
35 Pic
Literature Table Sutphin and Archer Aves. Jamaica Queens
36 Pic
Family receives an Arabic Bible in Elmhurst, Queens, NYC
37 Pic
Dinner with Susila Reinert, Elizabeth and Eladio Perez
volunteers for Faith of Christ Ministries in Delaware.
38 Pic
Visit with Monica Hodge (past volunteer) at a rehab facility in Brooklyn, NY
40 Pic
Spring 2022 Bible Conference in Brooklyn, NY
41 Pic
Bible Crossword Puzzle at a Tuscarora Summer Bible Conference.
42 Pic
Group Photo of Past Tuscarora Bible Conference.